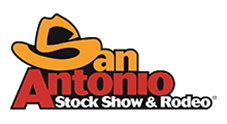 LET'S RODEO SAN ANTONIO!
CEA/AST/CTE/STEM ENTRY PORTAL
Entry portal limited to County Extension Agents, Agricultural Science Teachers, and CTE/STEM Educators ONLY.
CEA/AST/CTE/STEM
GET STARTED
ENTRY DEADLINE FOR JUNIOR SHOW ENTRIES: DECEMBER 1, 2023
EXHIBITOR/PARENT ENTRY PORTAL
Entry portal limited to the entry of junior and open show exhibitors.
NOTE: Junior show entries are NOT complete until they have been approved by their supervisor and paid in full.
If the exhibitor/parent is completing entries, the exhibitor/parent Must provide credit card payment after the entries are approved by their supervisor.
ENTRY DEADLINE FOR PARENTS ENTERING EXHIBITORS FOR JUNIOR SHOW: NOVEMBER 20, 2023. Entries to be entered after November 20th must be submitted through CEA/AST/CTE/STEM supervisors.
ENTRY DEADLINE FOR OPEN SHOW EXHIBITOR ENTRIES: DECEMBER 1, 2023